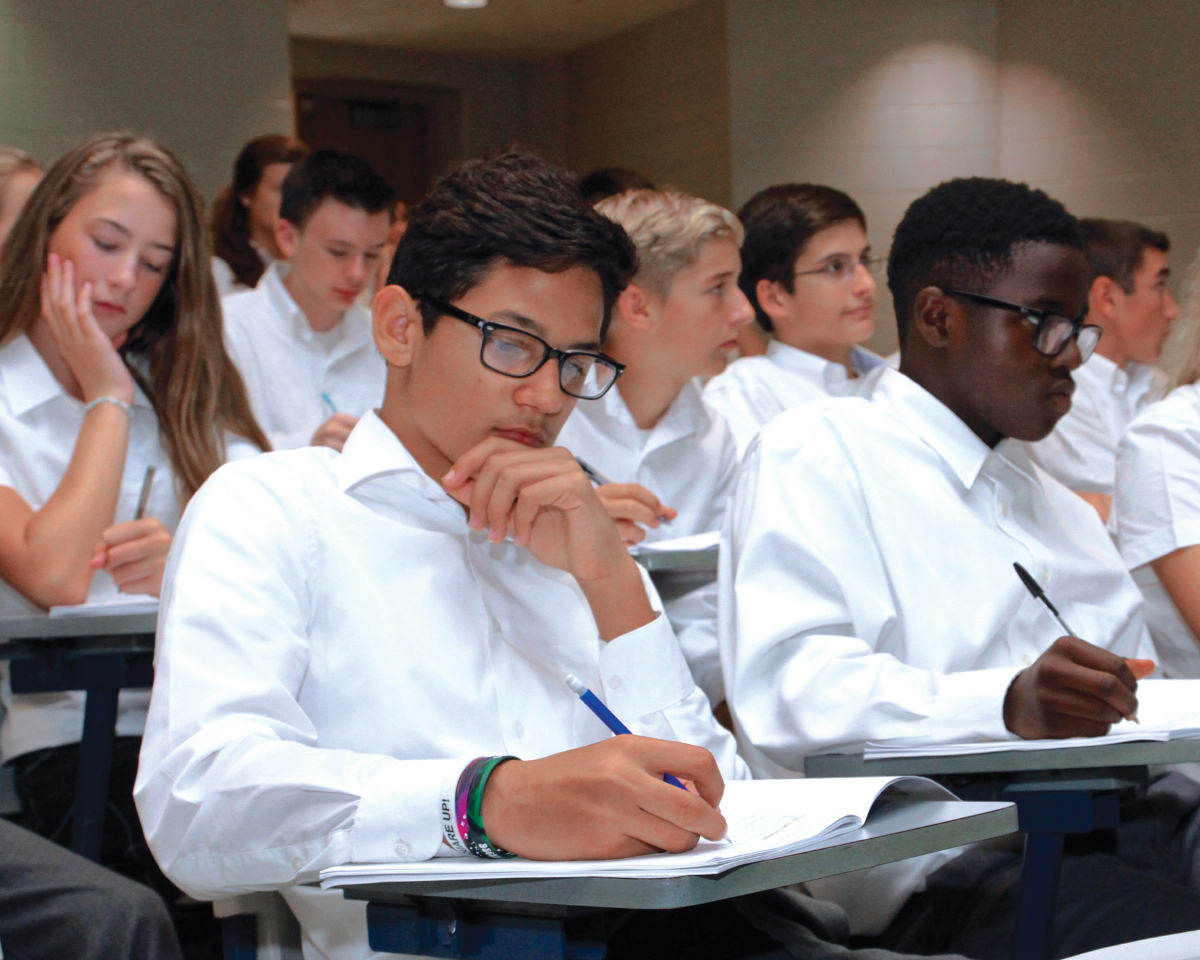 All incoming freshmen must take the High School Placement Test (HSPT) to assist in determining the most appropriate courses in which to register. The HSPT score, along with grade school and parent recommendations are taken into consideration when recommending course placement. The HSPT is only used for placement purposes, it is not an admissions test.
Important HSPT Reminders:
All testing begins at 8:00 a.m. and concludes at approximately 11:30 a.m. Please arrive by 7:45 a.m.
Calculators are not permitted. Students may bring water and/or a healthy snack.
Students must bring a $50 testing fee (cash or check made payable to Boylan Catholic High School).
Class of 2024 HSPT Primary Exam Date: Saturday, December 7, 2019
Pre-registration is recommended at boylan.org/hspt.
Please arrive by 7:45 a.m. at the school's student (south) entrance off of Muldoon Drive.
Extended time accommodations available for those who qualify (see below).
***Students scoring in the 95th percentile and above on the December 7 test will receive a $4,000 Bishop Lane Tuition Grant ($1,000/year over four years)***
Additional HSPT Exam Dates:
Pre-registration is required at boylan.org/hspt.

Friday, January 10
Saturday, January 25
Saturday, February 22
Saturday, March 14
Extended Time Accommodations:
For extended time accommodations, please contact Mrs. Giacomina Francik. To receive the extended testing time, a student must have a current IEP, ISP or 504 plan and must pre-register.