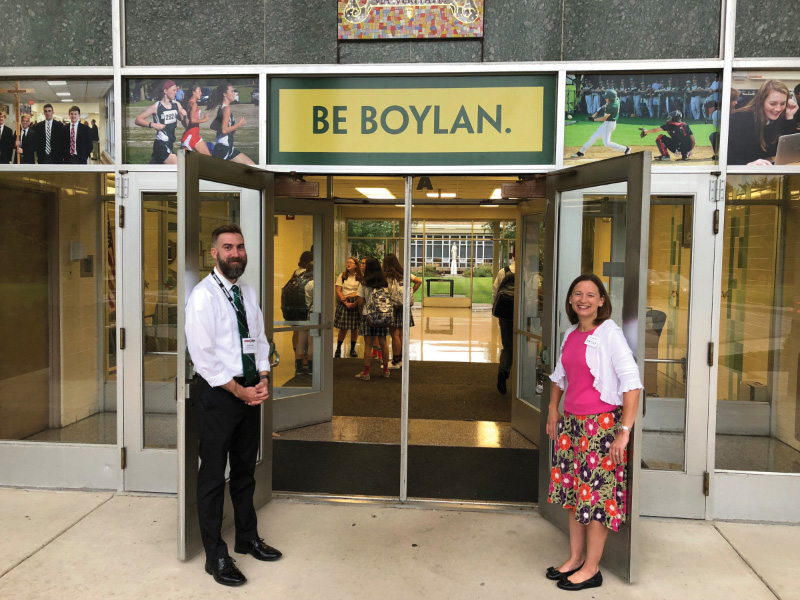 To "Be Boylan" is to follow our vision: Striving to be Saints. Scholars. Champions. That description and order – first of faith, then academics, then taking faith and skill into the world and onto the field – is intentional. It sums up the Catholic education aimed at excellence provided here at Boylan.
We challenge our students with a rigorous academic curriculum. We focus on developing the whole person – spiritual, intellectual, moral, emotional, social, and physical.
We support our students spiritually and financially while also teaching them to be supportive of others. Most importantly, we strive to prepare all our students for success beyond Boylan as thoughtful, courageous, and positive influencers in the world
We offer a supportive, family environment in which students of all backgrounds can develop academically and spiritually, guided by a commitment to excellence and the principles of the Catholic faith.
We invite you to explore what makes Boylan Catholic High School a unique faith-based academic community and discover what it means to Be Boylan.
Click below to view the 2022-2023 viewbook.
Why Boylan?
Por qué Boylan es la escuela adecuada para mí?