Boylan's Visual Art's Program aims to stimulate and guide students in their total self-development and growth. Through art, the aim is to help students acquire and use both knowledge and skills toward the goal of personal growth in many aspects: cognitive, perceptual, social, emotional, intellectual, spiritual, and fine motor development.
Acknowledging a wide range of student personalities and abilities, the Visual Arts Program strives to provide a variety of experiences in varied media to facilitate self-expression, artistic development, and increased self-esteem through the production of artworks.
Visual Arts students at Boylan have the opportunity to participate in:
Four years of art curriculum including AP and graphic design courses
Monthly Art Club activities
Field trips
Boylan's Fine Arts Fair
Mosaic, a Boylan-published anthology of student literacy and visual arts
Community events including Stroll on State, snow sculpting competition, and local murals
Local and regional art shows including those hosted by Rock Valley College, Northern Illinois University, and the Rockford Art Museum
Presentations from college art departments
Art internship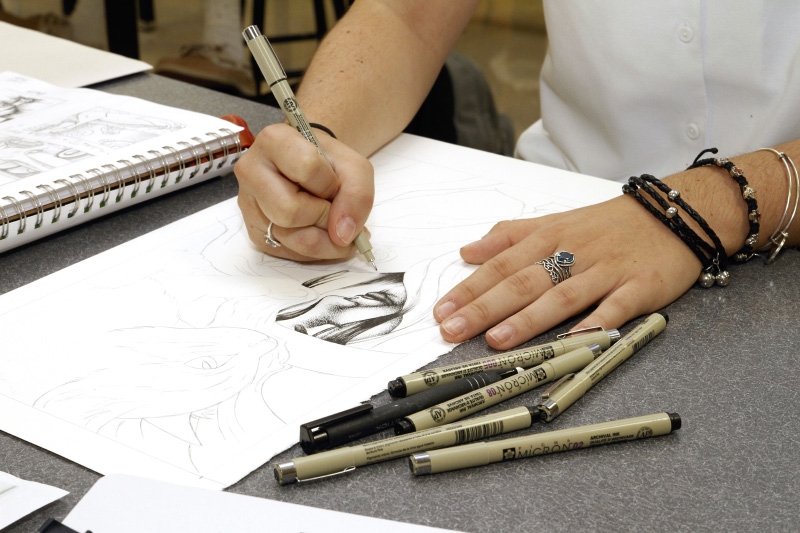 In observance of Black History Month, the talented students in Boylan's Visual Art Department researched and created their own unique portraits of influential African Americans. View the online gallery here.