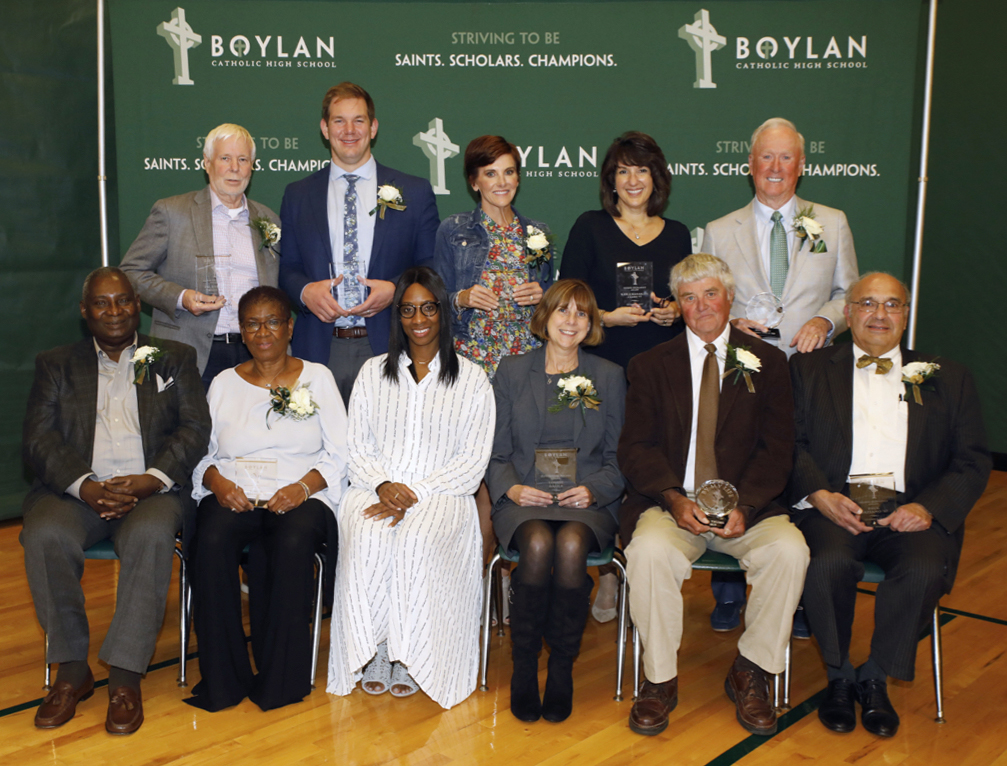 2019 Alumni Award Recipients
Veritas Award
Mike Tulley T'60
Honorary Alumnus Award
Bill Thumm
Alumni Excellence Award
Paul Gaziano '67
Dr. Bruce Trapp '68
Karla Manarchy Clark '77
Melissa DeBruler Pratt '87
Virgil Abloh '98
Outstading Teacher Award
Young Almnus Award
Dr. Douglas Bartels '07
Nomination Criteria
Each year, the Alumni Board invites the Boylan community to nominate a graduate who reflects Boylan's mission and Catholic identity in her or his profession, volunteerism, community involvement, affiliations, and relationships with others. Non-alumni are eligible only for the Outstanding Teacher and Honorary Alumnus awards.
Please nominate a graduate or friend who exhibits the characteristics described in the award category you are considering. To be considered by the review committee, your nomination must be at least six sentences in length, contain specific and varied examples of how the nominee fits the particular award's criteria, and how the nominee meaningfully characterizes Boylan Catholic High School's mission and vision.
Click here to submit a nomination form.
Every member of the Boylan community - alumni, current parents, past parents, benefactors, and friends - are invited to participate in the alumni awards program.
Selection Process
The Alumni Awards review committee reviews nominations and makes award recommendations to the Alumni Board for approval.