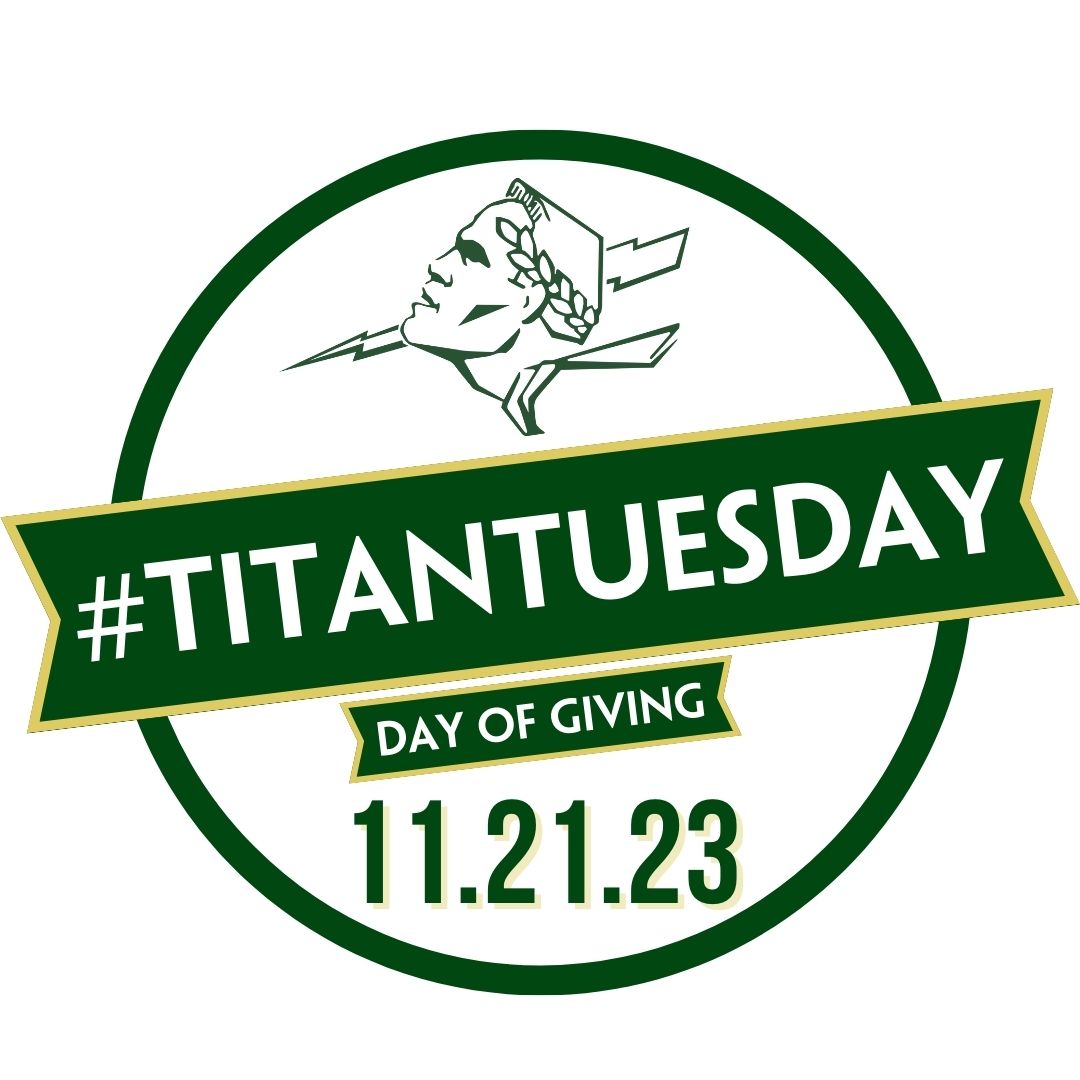 Every year there is a world wide campaign for giving on the Tuesday after Thanksgiving called #GivingTuesday. This is touted as a global generosity movement unleashing the power of people and organizations to transform their communities and the world.
Here at Boylan Catholic we have our own day of giving called #TitanTuesday. This year it will be held on Tuesday, November 21, 2023. This is a great opportunity for our Boylan community to come together and support our incredibly hard working students.
Did you know….
Currently 48% of our students depend on tuition assistance to attend Boylan?
It costs $3,200 to educate a Boylan student beyond just the cost of tuition?
And finally, thanks to your wonderful support did you know….
That Boylan has had a 100% graduation rate for the last three years in a row?
***New for 23-24, we are introducing the Boylan Student Class Challenge, which incentivizes students to reach out to potential donors (including parents, grandparents, aunts, uncles, etc.) themselves. Each donation can be made in support of the freshmen, sophomores, juniors, or seniors, and in the end the classes with the most individual donors and the highest amount of money raised will win five out-of-uniform days for their class!
IMPORTANT: To support a class, simply make a note of your support in the comments section of a digital donation, or in the memo line of a physical check. May the best class win!
This year we have a goal of raising $45,000 for the day. We hope that you will help us to make this possible.
Your generosity allows our students to become Saints. Scholars. Champions.
Apple Pay is available on supported devices when this page is viewed in Safari.