Join us for the Opening Ceremony of the Hispanic Heritage Exhibition presented by the Boylan Art Department on Wednesday, December 8, 2021.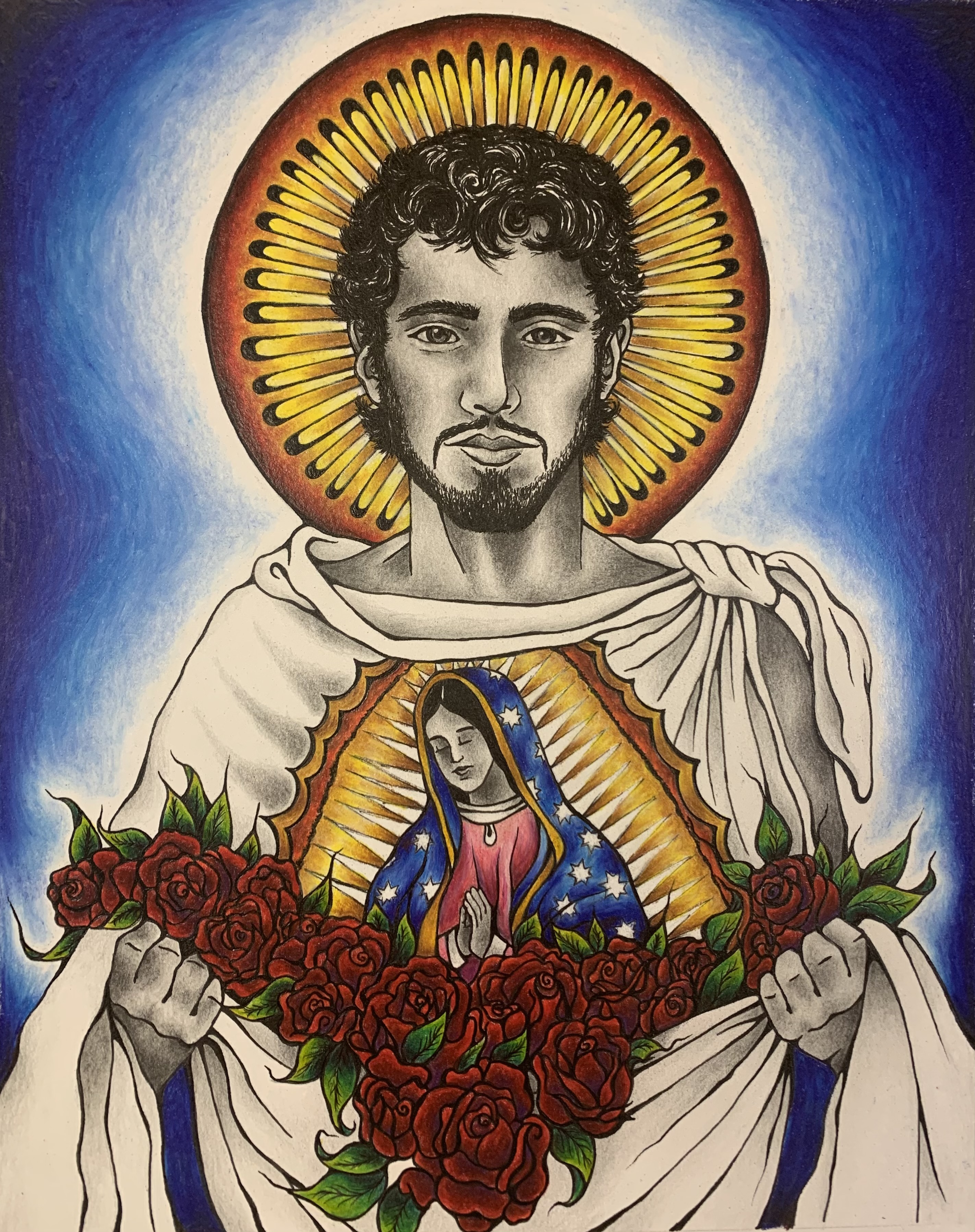 On Wednesday, December 8, 2021 at 3:15pm, the Boylan Art Department will host their Opening Reception of the 2021 Hispanic Heritage Exhibition in the Wahl Library at Boylan Catholic High School
Over the course of the 2021-2022 school year, all Boylan art students have been working on projects that pay homage to famous Hispanic Americans. By first researching their person of focus, they were then able to create a portrait using various mediums that illustrate their stories. Throughout this project, students had the opportunity to learn and embrace the Hispanic culture through their research, discussions and local Hispanic speakers visiting the classroom.
All art pieces will be on display in the Wahl Library throughout December, starting December 6th in honor of Our Lady of Guadalupe's Feast Day.
Artwork: Portrait of Saint Juan Diego by Mrs. Missy Minardi '97, Art Department Chair